New lawmaker profile: Rep. Chester Crandell
By Matthew Trotter, Cronkite News Service
Published: February 2, 2011 at 8:18 am
Name: Chester Crandell
Chamber: House of Representatives
Party: Republican
Hometown: Heber
Legislative District: No. 5, which covers much of eastern Arizona, including Payson, Show Low, Globe and Safford.
Profession: Retired school superintendent and agricultural educator.
Committee Assignments: Education, Environment and Agriculture and Water (vice chairman).
Previous or Current Elected Offices: none.
Highlights of Community Involvement: Superintendent of the Northern Arizona Vocational Institute of Technology Joint Technological Educational District for 10 years, lobbyist for education.
Why He Ran: "While I was the superintendent of the NAVIT district, I was also a public lobbyist, and so I came down here for that 10 years, working with legislation to help the JTED (Joint Technological Educational Districts) system. I retired in July when I decided I was going to run for state Legislature."
His Focus: "We have some of the best natural resources in the state – in our mining, in our timber industry, in our grazing. All of those are being impacted tremendously by federal regulation."
A Bill: HB 2533, which would create a biennial budget cycle. "It forces us to look further down the road and to do some preparing, taking a look at, 'Where are the actual needs?' and, 'What are some things that we can cut?'"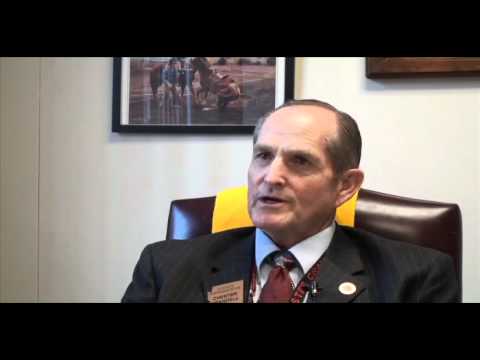 Reporting by Heather Billings, Cronkite News Service
Recent topics include:

The social media party: an analysis of recent campaigns
Big ideas for small business: how to gain an advantage through social media
One Response to "New lawmaker profile: Rep. Chester Crandell"
Adena Curtis Ray Says:
October 1st, 2012 at 10:23 pm

How can I reach your office?I need some help on an Industrial Insurance claim.I have tried several places,but not the right one.My question is quite lenghty . Should I writ you here or some other way?
ARIZONA LEGISLATIVE REPORT