Name: Justin Olson??Chamber: House of Representatives
Party: Republican
Profession: Tax accountant for Apollo Group Inc.
Hometown: Mesa
Legislative District: No. 19, which covers the eastern half of Mesa.
Committee Assignments: Appropriations; Employment and Regulatory Affairs; Ways and Means.
Previous or Current Elected Offices: District 19 Republican precinct committeeman.
Highlights of Community Involvement: Boy Scouts of America assistant scoutmaster.
Why He Ran: "I went to work at the Arizona Tax Research Association … With that experience analyzing the state budget and the circumstances that we are in, I just felt like now was the right time for me to run and hopefully be able to offer some solutions to our budget crisis."
His Focus: "It is the budget. That is my No. 1 priority, and I hope and I wish that it would be the No. 1 priority of everybody down here."
A Bill: Author of HB 2338, which would limit the growth of secondary property tax rates that are levied to pay for county libraries, juvenile and adult county jails and county public health services.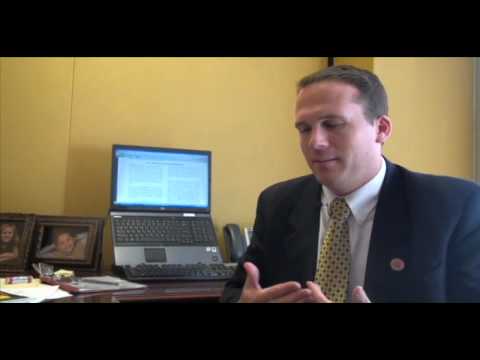 Reporting by Alyson Zepeda, Cronkite News Service