Maricopa County Sheriff Joe Arpaio lashed out at the federal government late Thursday after getting hit with allegations that his agency has a system-wide problem of racial profiling.
Arpaio, his two attorneys and an agency spokesman, said the Department of Justice blindsided them Thursday by announcing that a three-year civil rights investigation has found reasonable cause to believe deputies targeted Latinos based on their skin color and arrested and detained them unlawfully. Other allegations also include mistreatment of Latino inmates who don't speak English and retaliation against critics.
Arpaio didn't address any of the specific allegations in a 22-page report, but complained instead that his office was given no notice of the announcement after having cooperated with the Department of Justice since October 2010, providing tens of thousands of pages of documents and setting up dozens of interviews.
"I get a strange feeling this has to do with politics," Arpaio said.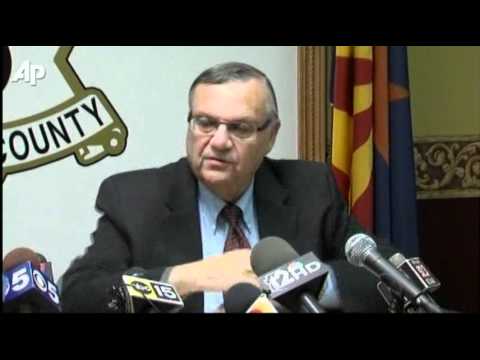 John Masterson, an attorney the firm of Jones Skelton and Hochuli, who is representing the Sheriff's Office, said they will cooperate with the federal government, but the relationship is strained.
"They've taken our cooperation and thrown it in our face," Masterson said.
Assistant Attorney General Thomas Perez, who is in charge of the Department of Justice Civil Rights Division, said he is giving Arpaio 60 days to work out an agreement with the department to remedy the problems found in the investigation. The Sheriff's Office has until Jan. 4 to say whether it plans to cooperate.
Arpaio spent much of a 30-minute press conference lamenting that Secretary of Homeland Security Janet Napolitano on Thursday also ended an agreement with the Sheriff's Office that allowed deputies to enforce immigration laws.
Arpaio said the program is used at the intake of the jail and has identified thousands of illegal immigrants who have been arrested on state charges. When detention officers identify illegal immigrants, the Bureau of Immigration and Customs Enforcement then puts a hold on them and usually deports them when their cases are resolved.
Arpaio said illegal immigrants will now be eligible for bail like everyone else and they will end up back on the street.