Arpaio's Obama investigator also selling Obama theory book
BY:
Published: March 5, 2012 at 12:13 pm
The lead investigator in Maricopa County Sheriff Joe Arpaio's investigation into President Obama's birth certificate is selling his report as a book.
Retired detective and volunteer sheriff's posse member Mike Zullo is listed as the co-author of "A Question of Eligibility," an e-book for sale on Amazon and Barnes and Noble.
The book is a copy of the investigation findings presented to the press on Thursday.
Zullo's co-author is Jerome Corsi, a well-known political conspiracy writer.
Phoenix television station KTVK reports that Corsi denied using the sheriff as a promotional tool to sell his books and theories. Corsi supplied much of the research for the MCSO investigation.
Arpaio said at a news conference Thursday that his volunteer investigator found probable cause that the president's birth certificate was fake.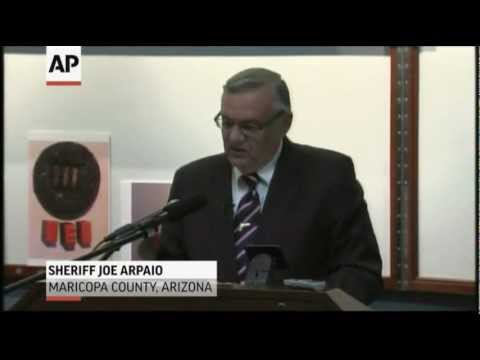 Copyright 2013 The Associated Press. All rights reserved. This material may not be published, broadcast, rewritten, or redistributed.
Recent topics include:

The social media party: an analysis of recent campaigns
Big ideas for small business: how to gain an advantage through social media
One Response to "Arpaio's Obama investigator also selling Obama theory book"
Jay Says:
March 5th, 2012 at 12:32 pm

So what? Stop trying to detract from the issue. How about you analyze the evidence presented. You won't, because it's not in your favor.
ARIZONA LEGISLATIVE REPORT