Name:
Catherine H. Miranda
Chamber: House of Representatives
Party: Democrat
Profession: Volunteer
Hometown: Phoenix (South)
Legislative District: No. 16, which covers much of south Phoenix and stretches into Tempe and Guadalupe.
Committee Assignments: Agriculture and Water; Commerce.
Previous or Current Elected Offices: Roosevelt School District school board member.
Highlights of Community Involvement: Project Apple, which provides high school students with mentors who help prepare them for college, South Mountain Community College.
Why She Ran: "Watching all the cuts to education … and knowing that the decisions came at the legislative level I knew I had an opportunity to go a little bit higher and make bigger decisions and help shape education."
Her Focus: "What I hope is that there's an effective strategy to balance the budget and to stay away from cuts to education."
A Bill: Plans to introduce a memorial that would ask the U.S. Congress to reconsider the Dream Act and allow high-achieving immigrant students to earn citizenship after serving three years in the military.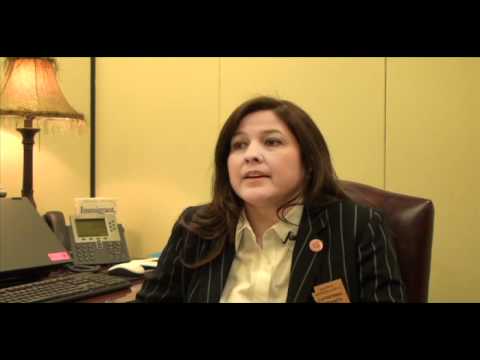 Reporting by Alyson Zepeda, Cronkite News Service